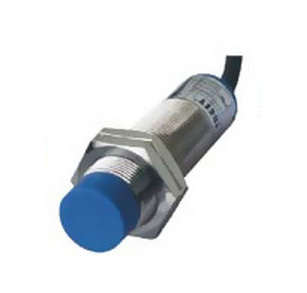 Proximity Sensor- A proximity sensor is a sensor able to detect the presence of nearby objects without any physical contact.
• Inductive sensor-
An inductive proximity sensor is a type of non-contact electronic proximity sensor that is used to detect the position of metal objects.
• capacitive Sensors-
Capacitive sensors are used for non-contact detection of nonmetallic objects & metallic objects (plastic, liquid, wooden materials etc.). Capacitive proximity sensors use the variation of capacitance between the sensor and the object being detected.
• Photoelectric sensor-
This sensor, or photo eye, is an equipment used to discover the distance, absence, or presence of an object by using a light transmitter, often infrared, and a photoelectric receiver.
• Ultrasonic Sensor-
Utrasonic transducers are transducers that convert ultrasound waves to electrical signals or vice versa. Active ultrasonic sensors generate high-frequency sound waves and evaluate the echo which is received back by the sensor
Brands- PEPPERL & FUCHS, IFM, CONTRINEX, BAUMER, BALLUFF, OMRON, HONEYWELL,CARLO GAVAZZI , AUTONICS, SCHNEIDER ELECTRIC, SCHMERSAL, FESTO, TURCK, DRUCK